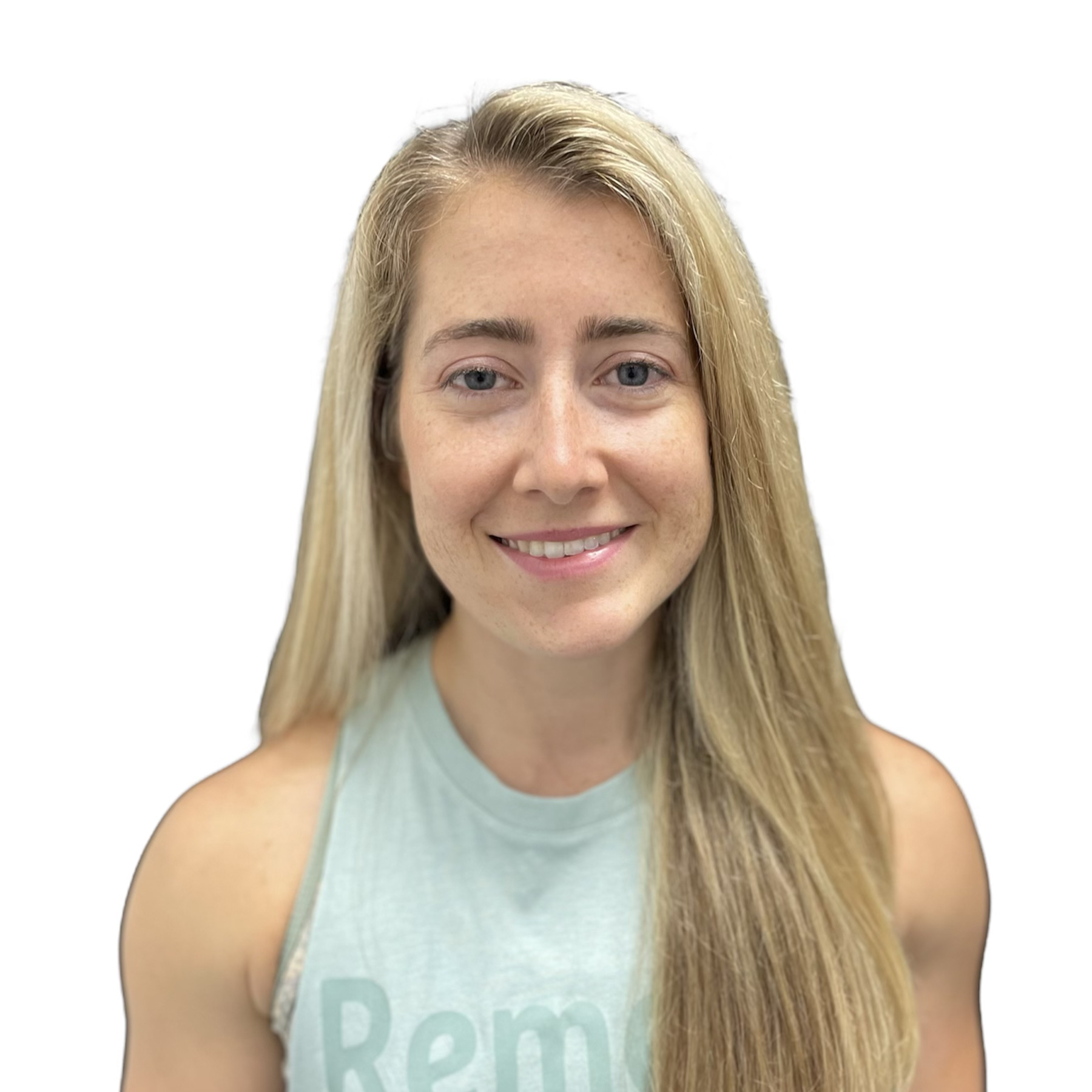 Tara Faehl
Certifications
Personal Training, Group Exercise
Specialties
Weight training, calisthenics, HIIT
Birthday | 06/28
Favorite Move(s)
Sled push, Deadlift, pull-ups, Man-makers
Favorite Team(s)
Any team my sons are on!
Favorite Sport(s)
Gymnastics, basketball, softball, cheerleading
"The moment you stop limiting yourself is the moment you change your life"
Tara Faehl is a certified personal trainer and fitness instructor and has been coaching at Remede Wellness for a little over a year.
Group fitness classes have always been a constant in her busy life of being a mom of two growing boys (ages 7 and 4), a wife and a dog and cat mama too! Growing up she was involved in various sports like basketball, softball, gymnastics and cheerleading. She started her personal fitness journey at a local kickboxing gym, then started lifting weights to get stronger and continued to participate in group fitness classes of all varieties. Her goals are to continue to get better every day through weight training and calisthenics. She has completed a handful of 5k runs, 1 mud run, and 1 Spartan race with plans to do more in the future.
Taking the knowledge she has gained from her own fitness and athletic careers, she had the desire to teach it to others. This has given her a purpose that was unexpected, but very rewarding inside and outside of the gym.
Her main goals for her clients are for them to become more stronger, agile, flexible and have more balance to live their lives! It is not always the number on the scale or what you see in the mirror- sometimes it's just being able to do something that you could never do or thought you would never do! Her hopes are to start getting more certifications to continue to help people and meet them where their lifestyles are and to encourage them to have a lifelong relationship with fitness.
The moment you stop limiting yourself of things you "could never do" is the moment you change your life!